Day 8 - An easy day ending with a good meal in a chaotic pub
Monday 19th May
Horton-in-Ribblesdale to Hawes 14.9 miles
The Crown Hotel felt very different this morning; spookily quiet after the birthday celebrations of last night. After breakfast I dashed up to the Three Peaks Café and got Matthew to make us some sandwiches and a piece of buttered bannock – a sort of fruit loaf.
Just as we began walking the HF group turned up in their minibus and we all set off together on the trail directly behind the Crown Hotel. We played leapfrog with the group all day, arriving in Hawes just ahead of them. There was very little route finding to do today and the conditions underfoot were good. Mum had mislaid one of her gloves and as she constantly uses her poles I gave her my gloves and spent most of the day with my hands in my pockets. We also played leapfrog with another couple, Steve and Wendy, who had also stayed at the Crown last night. They moved a little faster than us but had to make a few stops to attend to Wendy's blisters. We saw lots of wild orchids in the nature reserve at the head of Ling Gill. It was bright and sunny all day but the biting wind meant we had to pick our stopping places with care. Eating lunch, near to where the Dales Way intersects the Pennine Way, we were entertained by an aerial display of fighter jets, something that was to become a common occurrence over the next few days.
We were down in Hawes by 4.30, in time for a visit to an outdoors shop – Mum wanted a better rucksack and after experiencing the cold wind today we decided to invest in a flask for hot drinks on the hill. Sadly there were no gloves for sale – the wrong season apparently!
We stayed at Ebor House, on the edge of Hawes, a large B&B run by Janie and Stuart. Our room was exceedingly comfortable with crisp white linen and it had the best shower on the trip so far.
Janie and Stuart recommended several places to eat but we didn't listen properly and were tempted by the trout on the menu at The White Hart Hotel. Unfortunately the Black Sheep beer was off and the barmaid warned us that it was the waiters' first night. We were greeted by a very scared looking 15 year old lad who was working on his own and didn't really know what anything was on the menu. The food was actually very good but the organisation was hopeless. We enjoyed the company of our fellow diners but the till didn't work and there was no paper in the credit card machine. We decided to have coffee back at Ebor House and chatted to Stuart who explained that the White Hart was going out of business but he was relieved that at least the food had been good. We retired for yet another early night.
Thought for the day:
Deb – A relatively easy day today which should stand us in good stead for the tough 17 miles tomorrow
Mum
–

Delighted with my new rucksac
Pictures

Setting off from Horton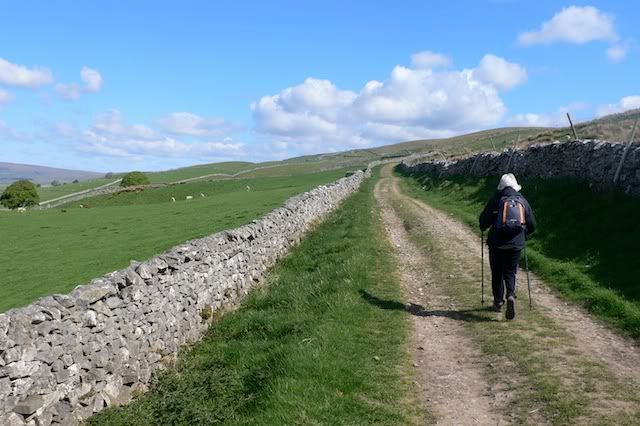 The track to Hawes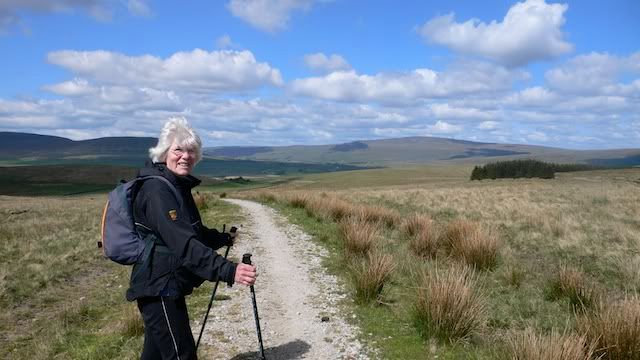 Looking towards Whernside



Wild orchids in Ling Gill Nature Reserve



Ling Gill Bridge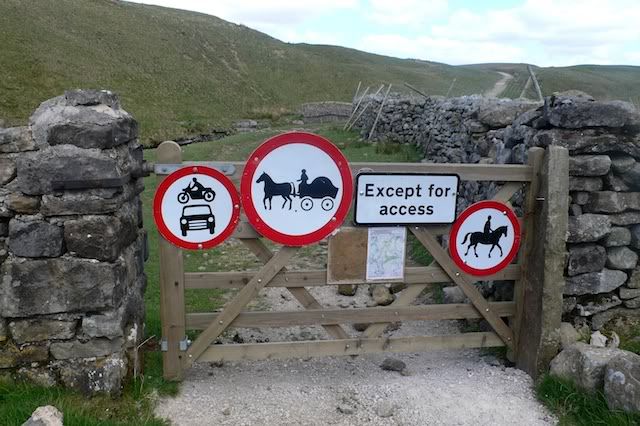 Is there a competition for the most signs on a gate?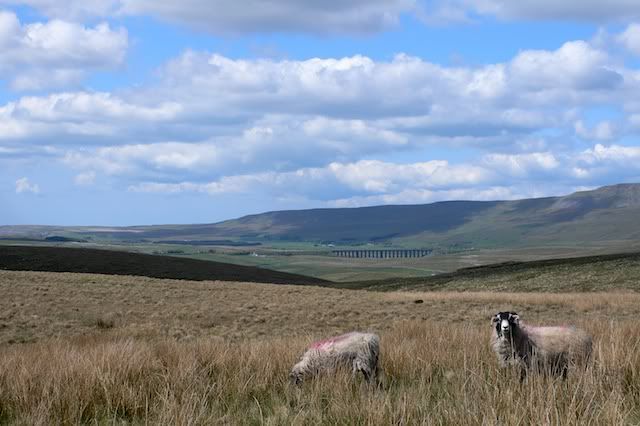 Ribblehead Viaduct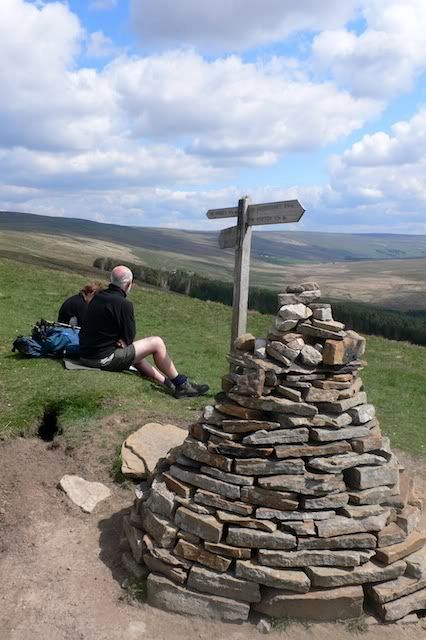 Steve and Wendy at the crossing of The Dales Way




The HF group



Deb points out that Hawes is not far away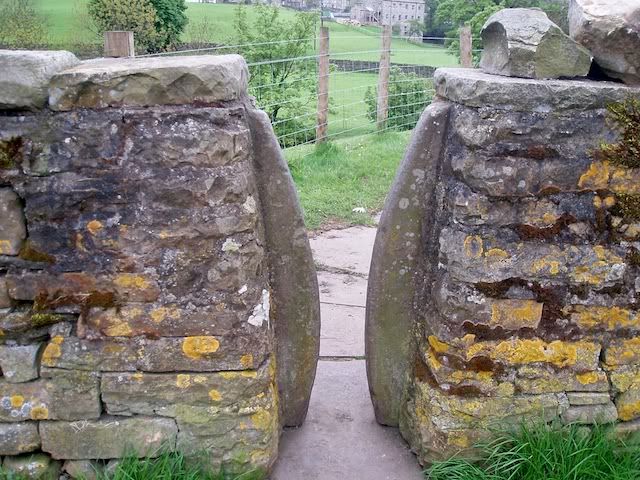 Does Hawes have something against walkers with a fuller figure?